Gifting the youngest crowd on your list can be a bit precarious. When you pick the right present, you'll receive the most genuine, overjoyed response that will make your heart burst. On the other hand, if you fall short, your giftee will definitely let you know – kids can rarely hide their true feelings. Luckily, you won't have to deal with the latter when it comes to our curated list below. From German award-winning stepping stones to a fail-safe option (play dough, of course, but with a twist), we found the best modern gifts for kids that will make your present their favorite of all.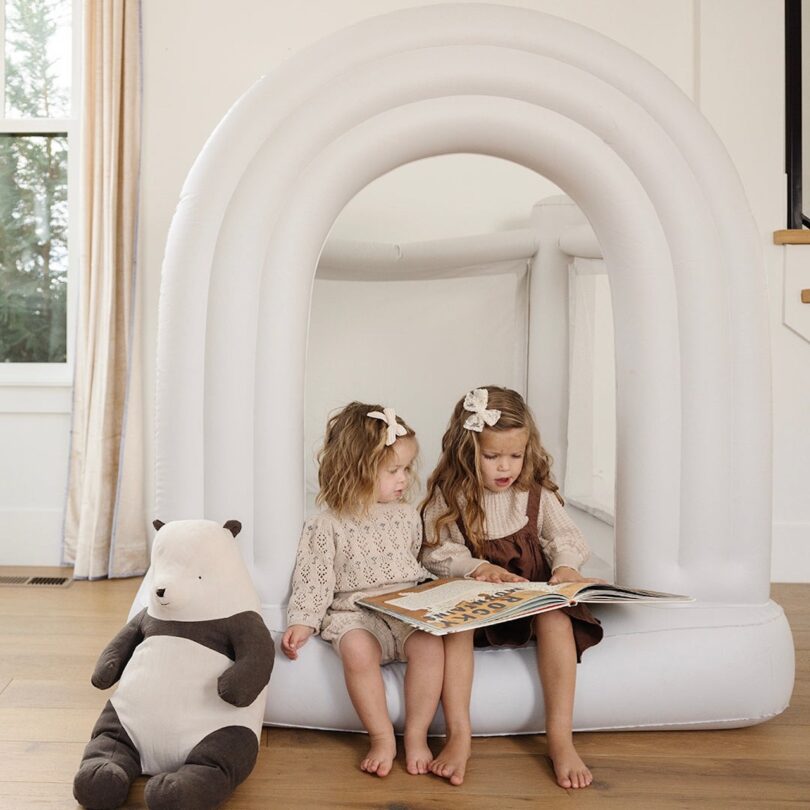 Has any kid ever turned their nose at a bounce house? A splurge worth investing in, bounce houses are perfect for getting all that energy out. They're great for parties (renting one for a couple hours actually costs about the same) and this one is "smol" enough to fit in the living room if you're stuck inside during the winter.


An interactive book that requests engagement with taps, claps, and more on every page, Decorate The Tree is the perfect title to add to your readers' holiday book collection.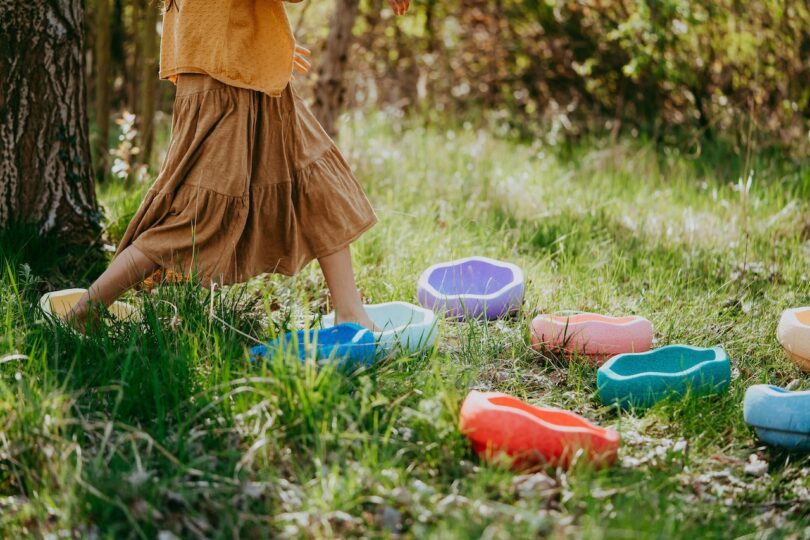 This German play maker brand recently made its US debut and has been spreading the fun all over the nation. These stepping stones are made for open-ended play – arguably the best kind of play to keep kids engaged, active, and creative for longer periods of time.


Turn storytime into a show for the senses! After downloading the app, the Moonlite Projector uses your phone to cast the pages from your favorite iconic books onto the wall. Sound effects play during certain words with a tap of your finger while background music creates a soothing ambience.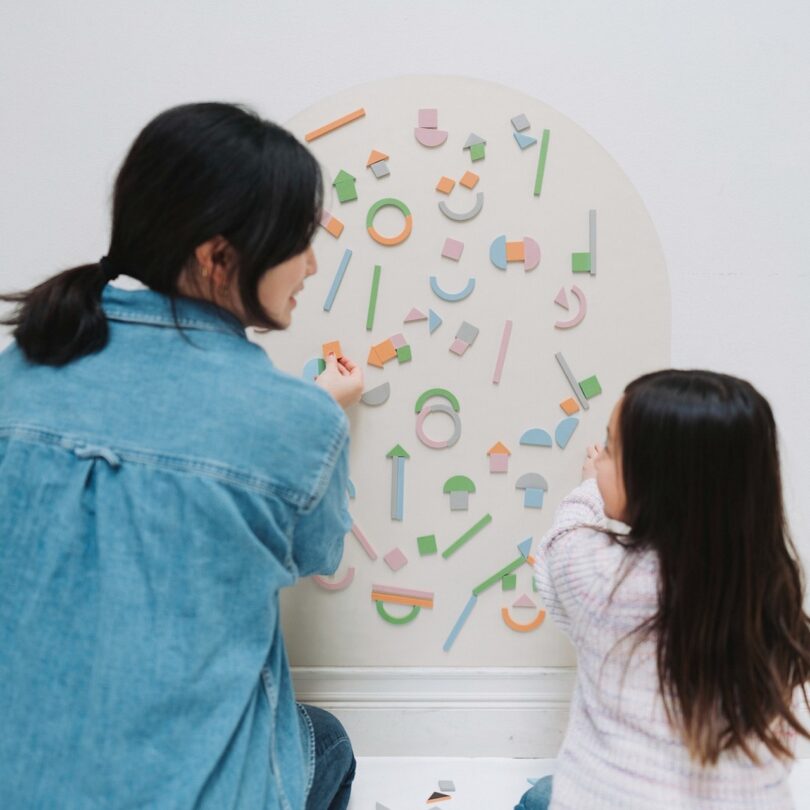 Made for magnets and dry erase pens, this wall decal is a modern day version of an art easel. The wall decal hangs up on any wall using strong-hold adhesives and the magnets help engage your little one's creativity. Bonus tip: use your Magna-Tiles for additional play!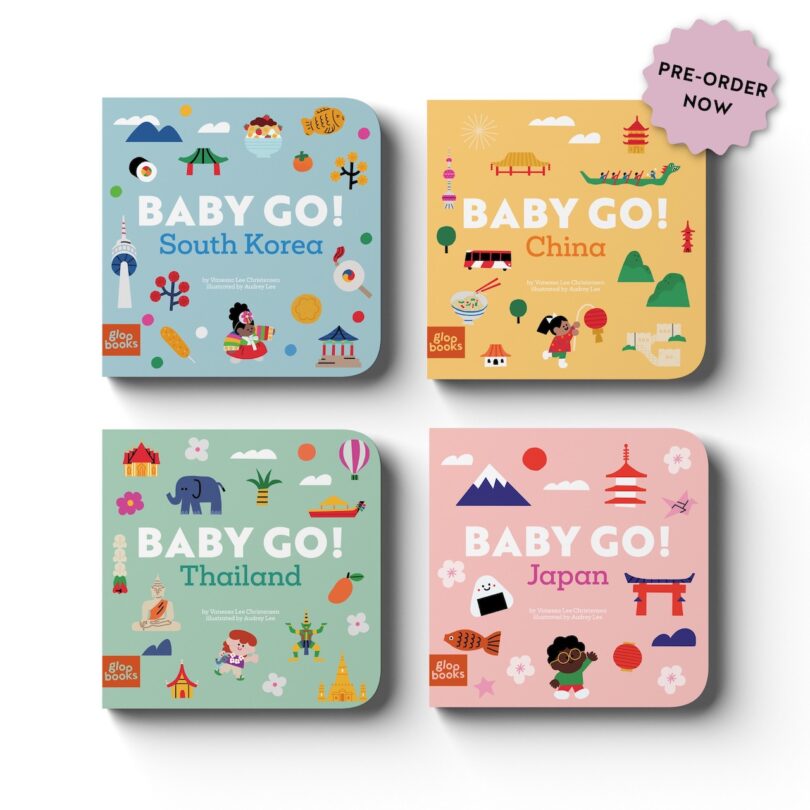 This set of four board books are made for the tiny jet-setter in your life. They're inspired by author Vanessa Lee Christensen's own global travels and the colorful illustrations by Audrey Lee will delight your baby's senses as they expand their horizons and learn about different cultures. The books ship on November 20th, 2023 – just in time for the holidays!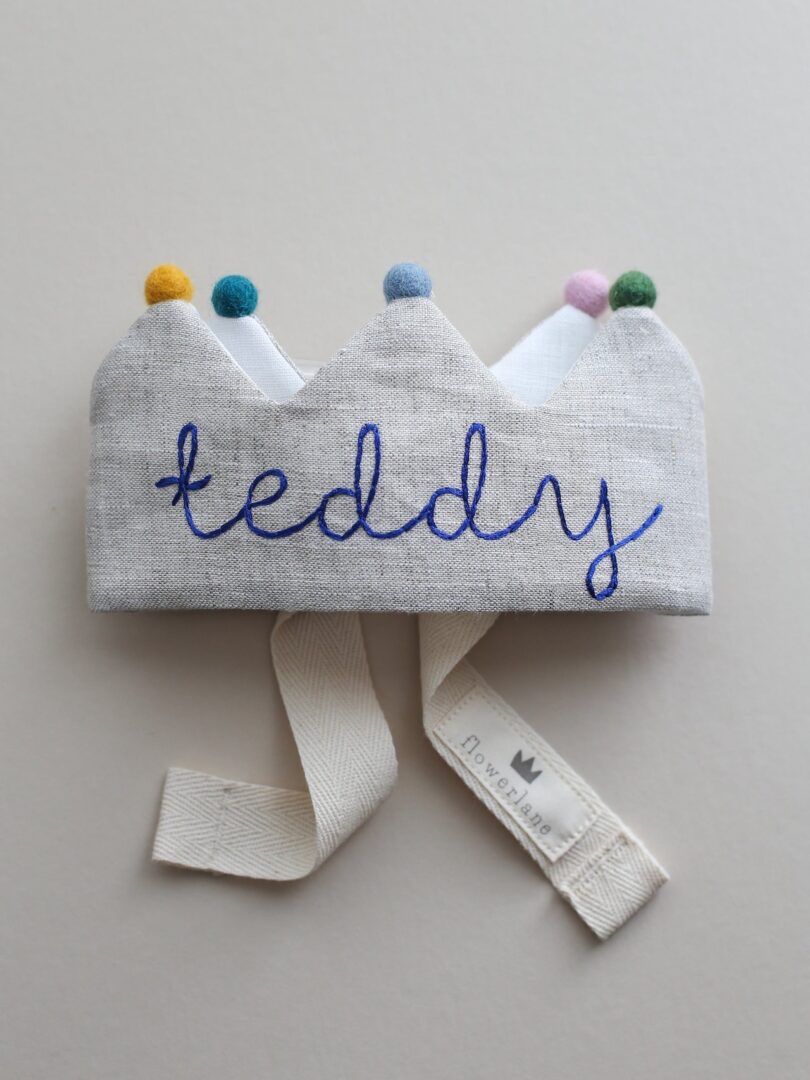 These handmade crowns are sweet heirloom treasures that will be used throughout their whole childhood. Use it to celebrate birthdays or make-believe play.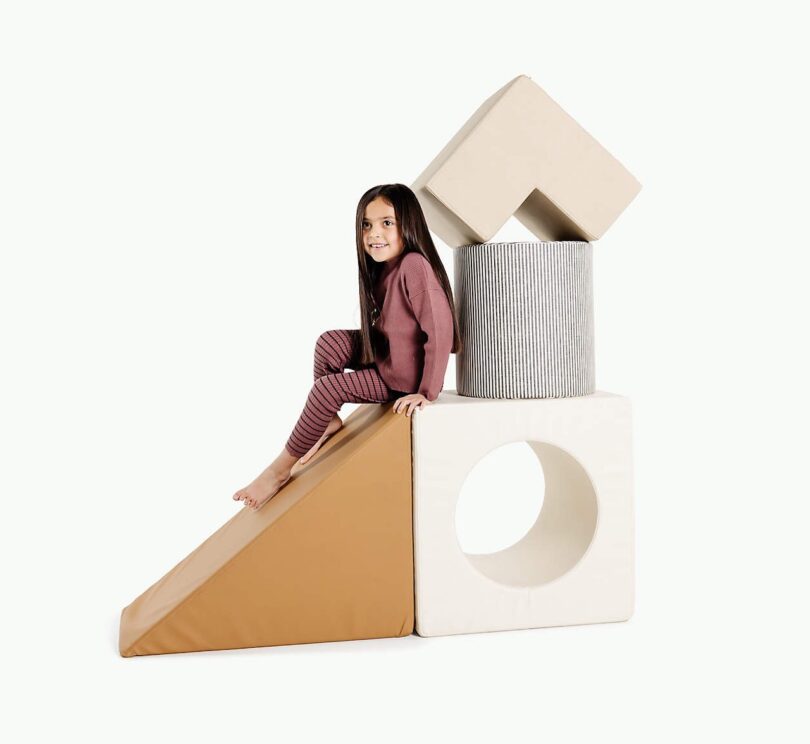 These foam blocks have a modern shape that lend themselves well to be used in multiple ways: as blocks to climb on, as a seat to read on, as a table to play market – the options are endless. No need to pack it away either. The colorway is sure to blend into any home's interior.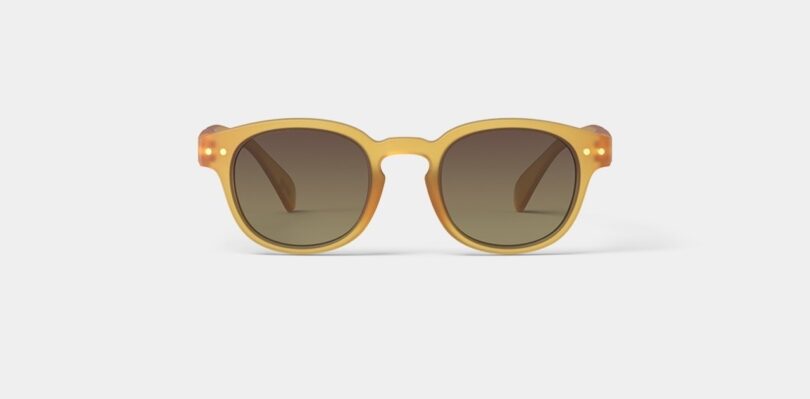 There are $5 dollar sunglasses that feel like they might break at any moment and then there are Izipizi sunglasses that feel like real, adult quality sunglasses. The only negative is that you'll want to keep tabs on them because they are too cute to lose!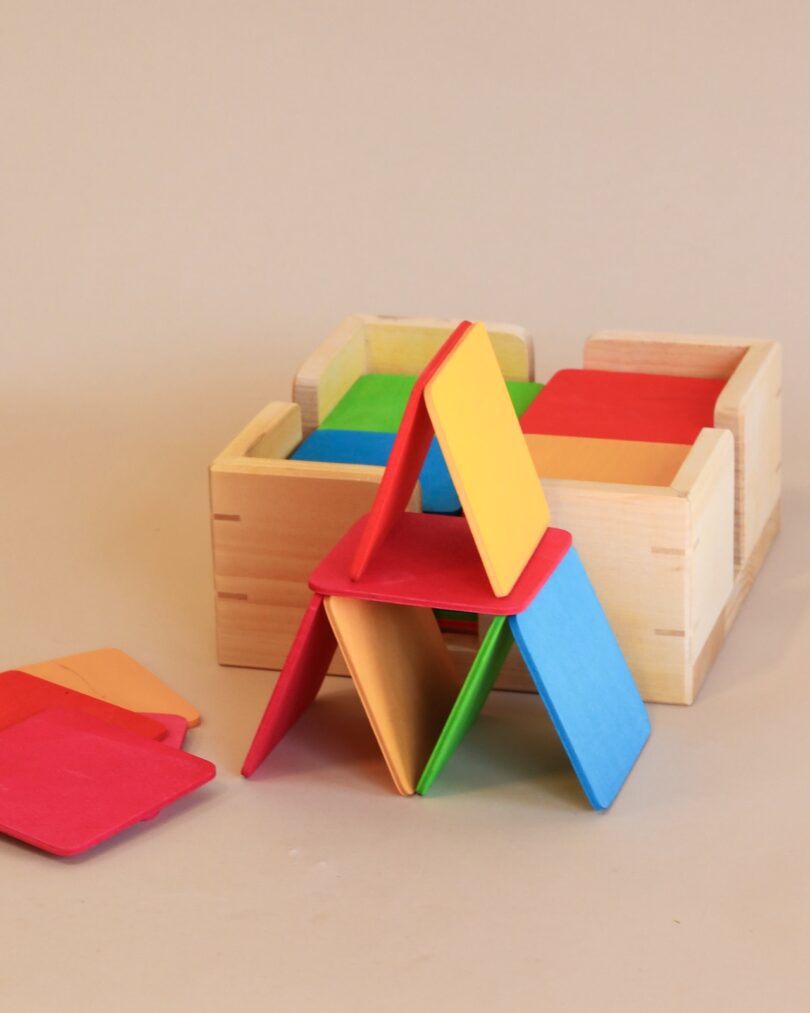 Another toy that facilitates open-ended play, these wooden tiles by German brand Bauspiel are a Montessori must-have for building fine motor and problem-solving skills.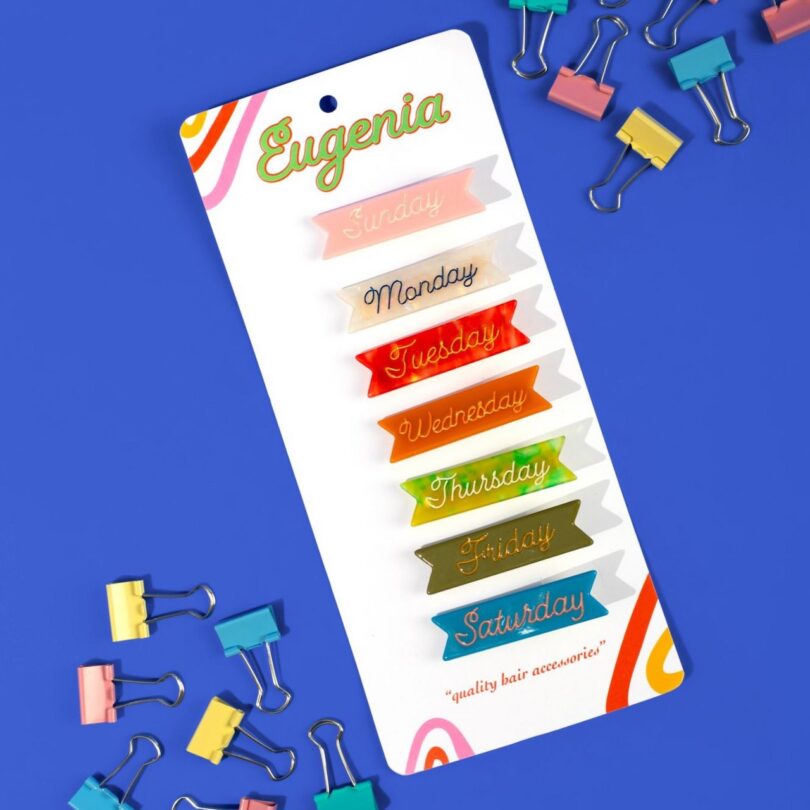 These are the hair version of days of the week underwear of the past! Bonus: for parents who always lose track of the days when juggling life with kids, you can just glance at your child's head to be reminded.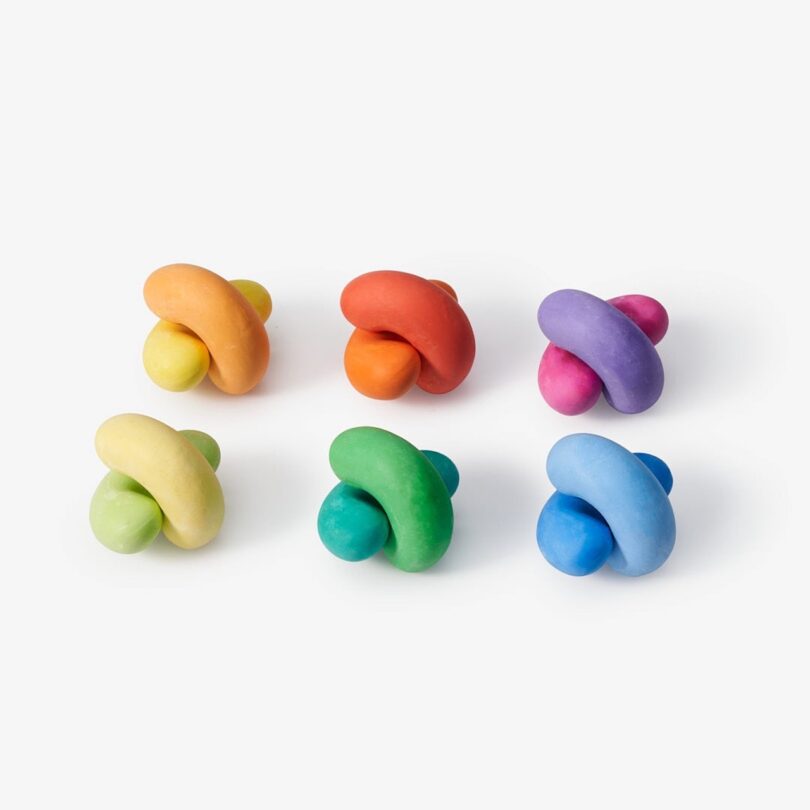 Designer Nikolas Bentel is back at it again, creating chalk in fun, peculiar shapes that will make even adults curious enough to test out. The vibrant colors are paired up thanks to the interlocking shape, so you can use two colors at the same time.


These blocks will encourage your architect-in-training to create endless configurations to make a successful ball run. Plus, you'll have this set for years to come as it's made from sustainably sourced, FSC-certified beech wood in Europe.


Reissued for the first time since 1961, The Little Toy is the Eameses' creation sparked from their interest in prefab architecture. The set consists of squares, triangles, and wireframes. Wires connect the pieces together to create sculptures, houses, and architectural structures.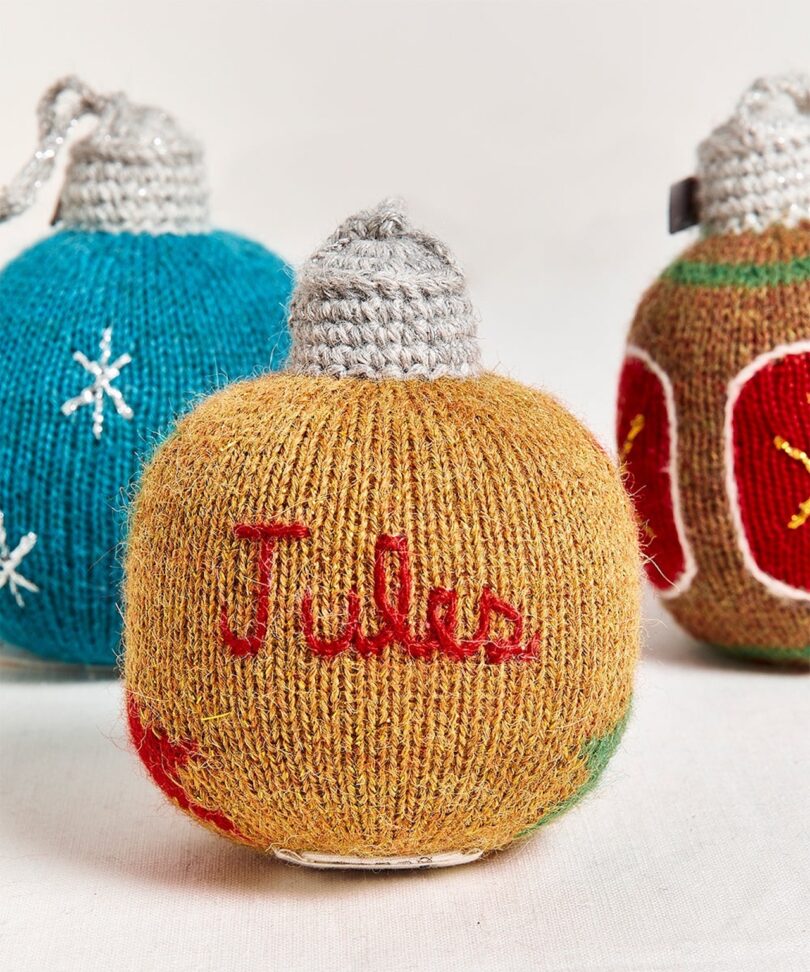 Another gift that will last a lifetime, these handmade ornaments can be personalized up to 10 letters. They are so special that we're sure your kids will continue to hang them up for the holidays, even when they reach adulthood (cue the waterworks now).


Made for specific age groups, these playboxes are filled with toys that will meet your child where they're at developmentally. Lalo partnered with parent-approved toy manufacturer Plan Toys who are known for their sustainability and eco-friendly practices to curate the sets of toys, all of which are so aesthetically pleasing, parents won't mind if they're strewn all over the house. While a one-time purchase is $90, you can save $10 with a subscription. A surprise box of toys delivering all year round? You'd be the favorite of 2024.


What can we say? We love blocks! This one has a fun spin to make little whimsical characters and can be used by babies developing their fine motor skills.


Screen time becomes a thing of the past with this player. Using physical cards that can be easily inserted, kids can listen to stories, music, and educational programs without any ads or distractions. There's also a full-size player but the mini is perfect for on the go moments.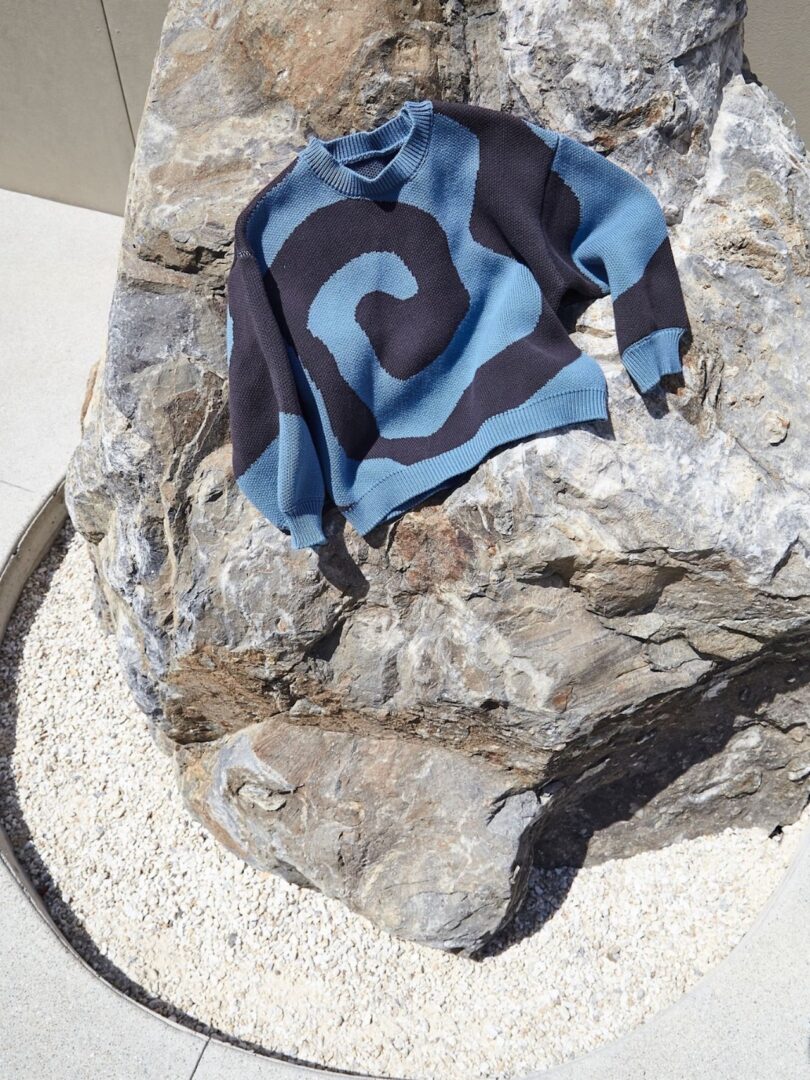 Based in Los Angeles, Milk Teeth prides itself on designing "un-boring, un-gendered clothes for kids." When we saw this sweater with the fun swirl motif, we instantly wished it came in our size.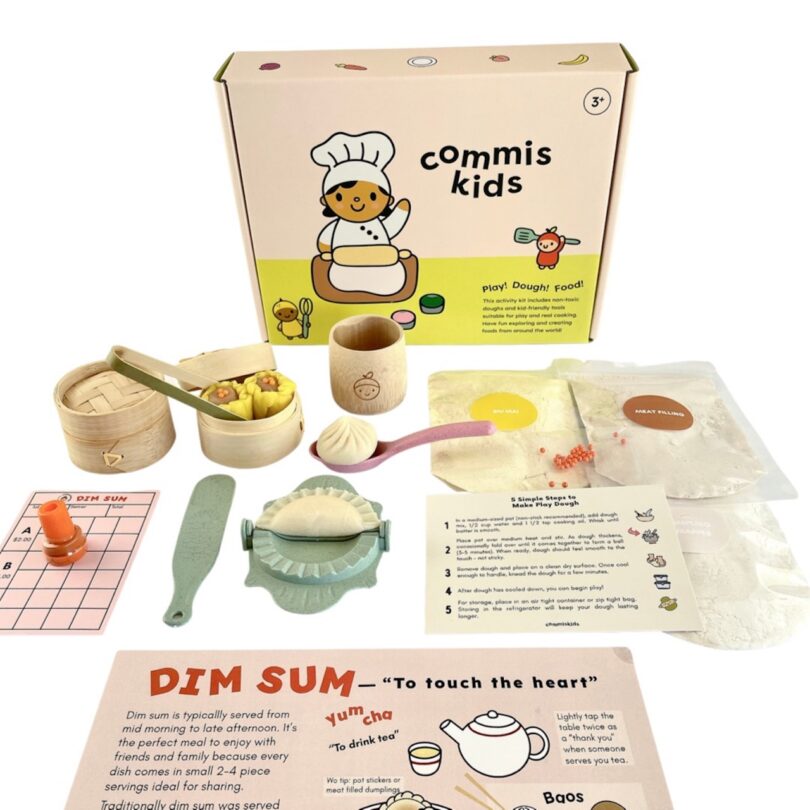 Of course, the never fail option is always play dough, but not just your average play dough. This activity kit includes three packets to make your own play dough to extend the fun – just add water and oil to mix. After that, inspired by the classic Chinese tradition of brunch, you can create your own play version with the included dumpling maker and spatula, bamboo steamers, soup spoon, teacup, and bamboo tong. It even comes with the stamp and dim sum order card to really round out the experience!
Follow along so you don't miss any of our 2023 Gift Guides this year!
This post contains affiliate links, so if you make a purchase from an affiliate link, we earn a commission. Thanks for supporting Design Milk!
As the Senior Contributing Editor, Vy Yang is obsessed with discovering ways to live well + with intention through design. She's probably sharing what she finds over on Instagram stories. You can also find her at vytranyang.com.
You can follow Vy Yang on Twitter, Pinterest, and Instagram. Read all of Vy Yang's posts.
The Korean electronics giant LG's Smart Cottage is an eco-friendly prefab concept operating as a product showcase and a smart tech platform for smaller, smarter homes of the future.
Say goodbye to roughing it and hello to eco-luxury camping with the MINK-E, the world's first fully electric teardrop camper!
SULA is a prefabricated cabin made of 2,000 custom parts and held together by over 17,000 screws and pins that landed on the Galapagos Islands, defying convention and showcasing innovation.
If you're going to have to wear headphones in public, why not look as stylish as these Royal Burgundy Nappa leather and gold cans?
You'll always hear it from Design Milk first. Our passion is discovering and highlighting emerging talent, and we're energized by and for our community of like-minded design lovers — like you!
Photo copyright retained by photo owners, everything else © 2023 Design Milk®.