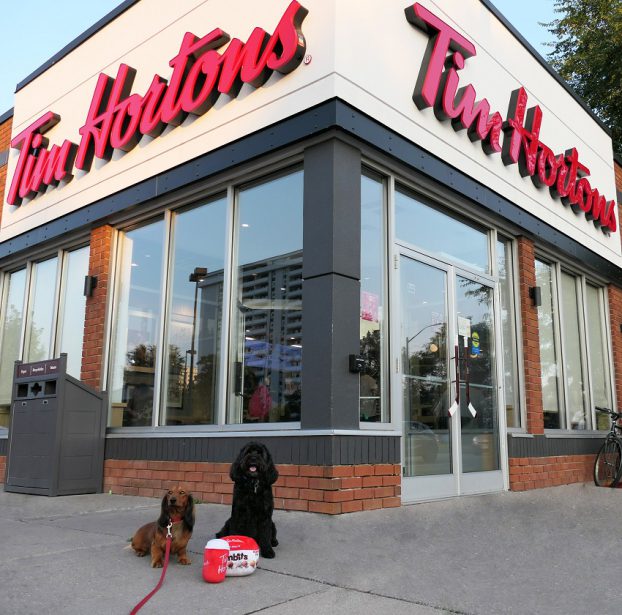 Tim Hortons is celebrating the dog days of summer with a contest aimed, appropriately, at man's best friend.
The QSR is recognizing National Dog Day by giving owners a chance to win Tims-themed toys, including a Squeaky Tims Cup and plushy Timbits box, none of which are for sale to the general public.
Tims is inviting viewers to engage through its social channels – TikTok, Instagram and Facebook – from now until Aug. 26 for a chance to enter by posting pictures of their pets doing Tims runs or by simply participating in "#TimsPupRun" discussions online.
Creative supporting the promotion is asking pet owners to be careful when describing activities likely to get dogs excited, and instead spelling out said activities to keep them calm.
"We hear from guests all the time how much their furry friends love jumping in the car to join a Tims Run and how they can't wait to poke their heads out the window as they're in a Tims drive-thru," says Hope Bagozzi, Tim Hortons' CMO.

"We thought what better way to celebrate some of our most loyal fans than by creating limited-edition Tims dog toys for National Dog Day so they can share their love for Tims while snuggled up at home, too?" she says.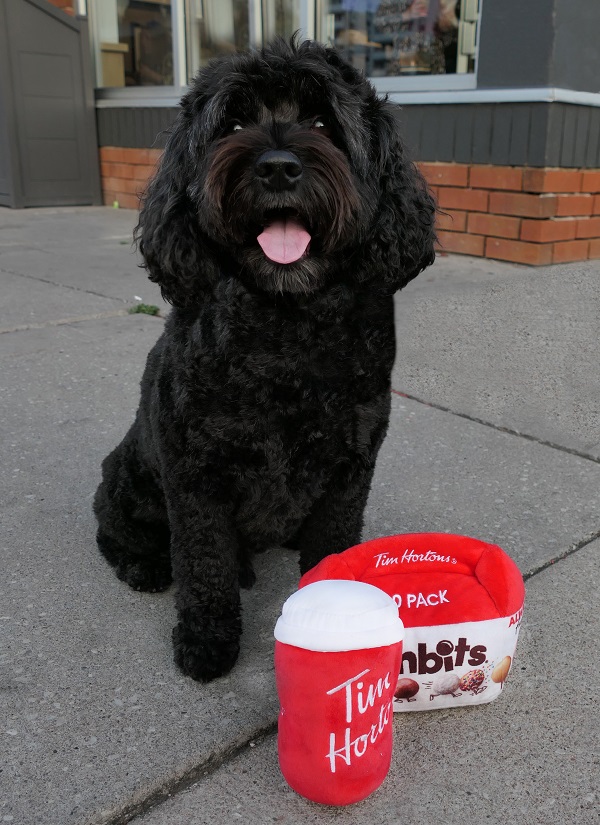 The stunt is the latest from Tim Hortons that focuses on a specific calendar event in a bid to further endear its brand to Canadians – often centred around the "Tims run" concept. Earlier this summer, it ran a contextual campaign aimed at those moving house during Quebec's annual "Moving Day," designed to appeal to people who might turn to the brand's coffee and Timbits for refreshment. For the Civic Holiday, it targeted long weekend lakegoers with a "boat-thru" experiential activation on Ontario's Lake Scugog.
Tim Hortons' AOR, Gut, helped to create the social videos. Craft Public Relations is helping run the influencer portion of the dog toy campaign, with drops going out as of this morning. Craft also worked collaboratively with Tims' in-house PR team to create the designs for the dog toys and the QSR says it is managing PR in house.
With files from Christopher Lombardo.
Craft PR, gut, Gut Toronto, Hope Bagozzi, tim hortons